I have had the pleasure of being part of the Allison-Williams Company since 1952. The founders of our company made it clear to me our mission, indeed our duty, was to be worthy of our client's trust by always keeping our client's needs first and foremost in our minds and to do so by operating under the highest ethical standards.
As we have morphed and adapted from a predominantly retail business to a firm entirely devoted to serving institutional clients, the mantra has never changed. It is still our duty to find and present to our clients, ideas and solutions that fulfill client needs and wants, ahead of our own self-interest and to do so with character and ethics well beyond reproach.
We thank our clients and supporters for continuing to provide our firm and our employees with opportunities to serve as we proudly exceed one hundred years of service with our "client first" approach to investment banking.
Most Sincerely,
Robert Tengdin
Chairman, emeritus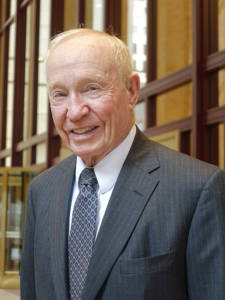 Allison-Williams Company
Minneapolis, Minnesota